Working as a Periplus Explorer 2023
photogarph by
Panayiotis
2023 summer, crete Greece

recyclable package experiment

The research team of the
@
2023 Periplus workshop
includes artists, designers, and film workers. They provided the local farms, communities, and high school in Chinia, Crete with an opportunity to witness how waste from agriculture could potentially be transformed into new materials.
As a volunteer and participant in this workshop, I have been engaged in a recyclable package experiment. Creating a book package that includes a book for the local high school in Chinia has been a unique and enjoyable experience for me. This gift serves as a response to their kind hosting of our final exhibition showcasing the results of our work.


Besides the idea of creating a recycled material package, I would like to incorporate a functional element into the package after it's distributed. Given the hot weather and the book's shape, I designed a transformable fan to serve as the package.
The papermaking ingredients: cardboard, potato starch, vinega, wheat bran, pine needles, cicada shell.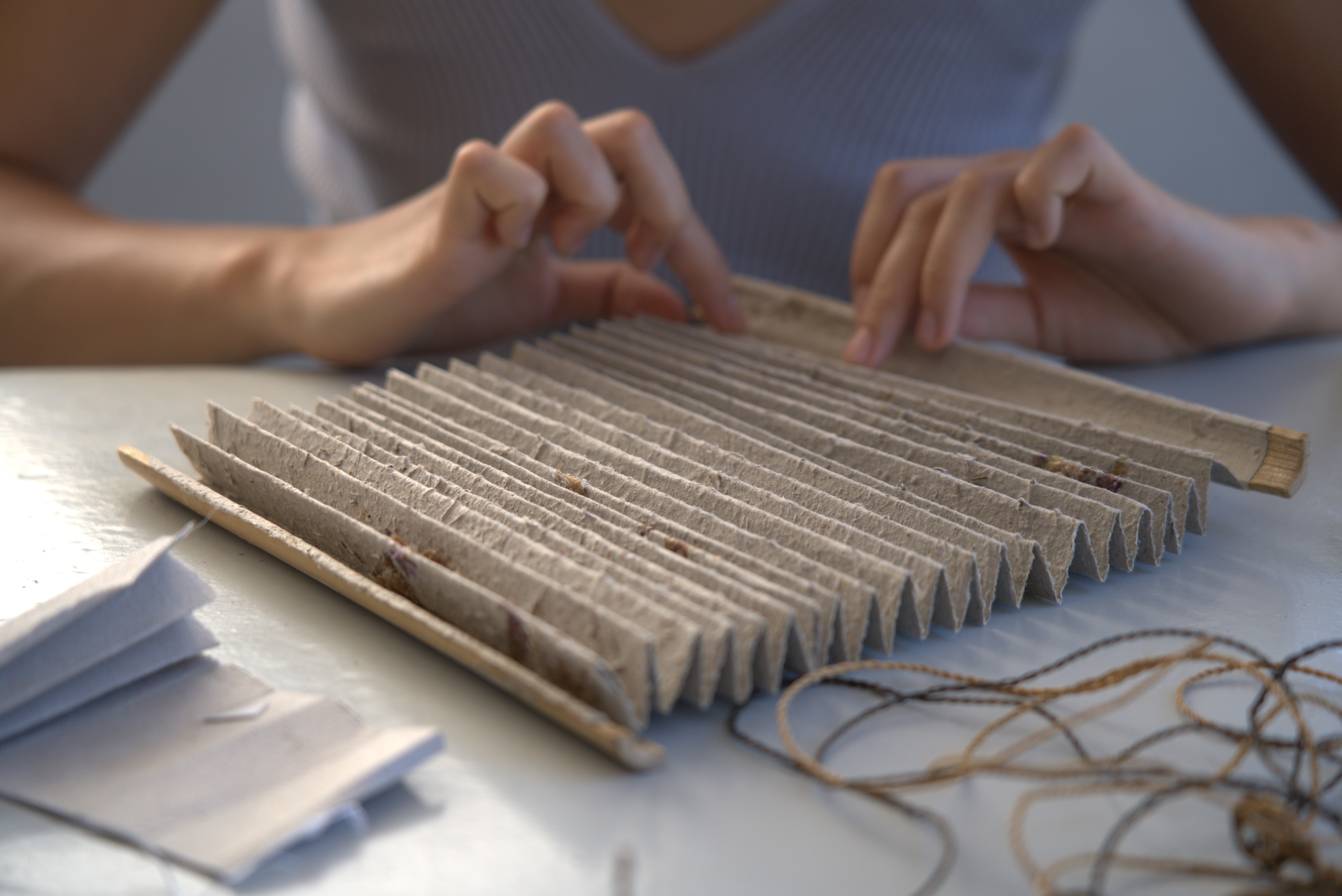 Exhibition day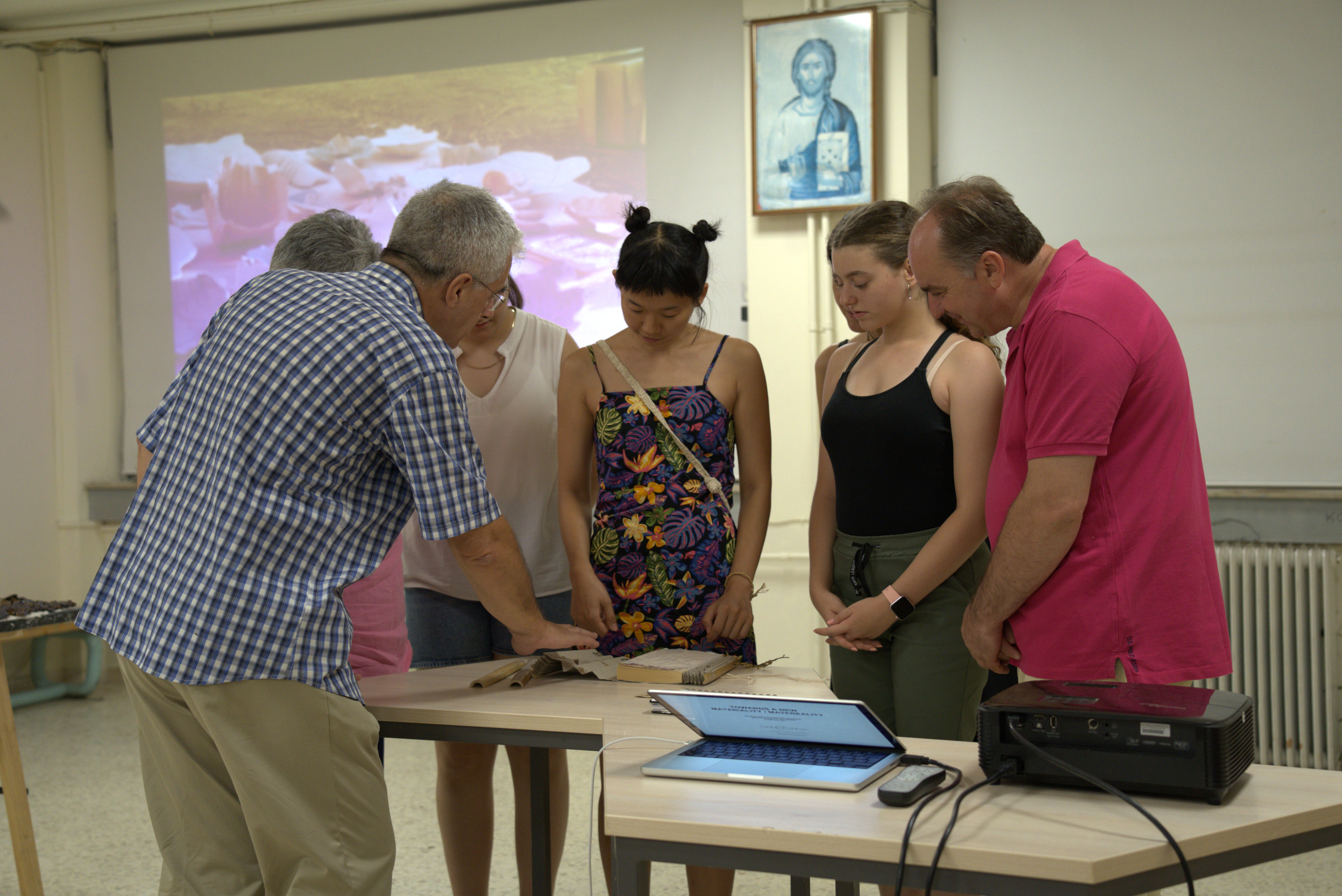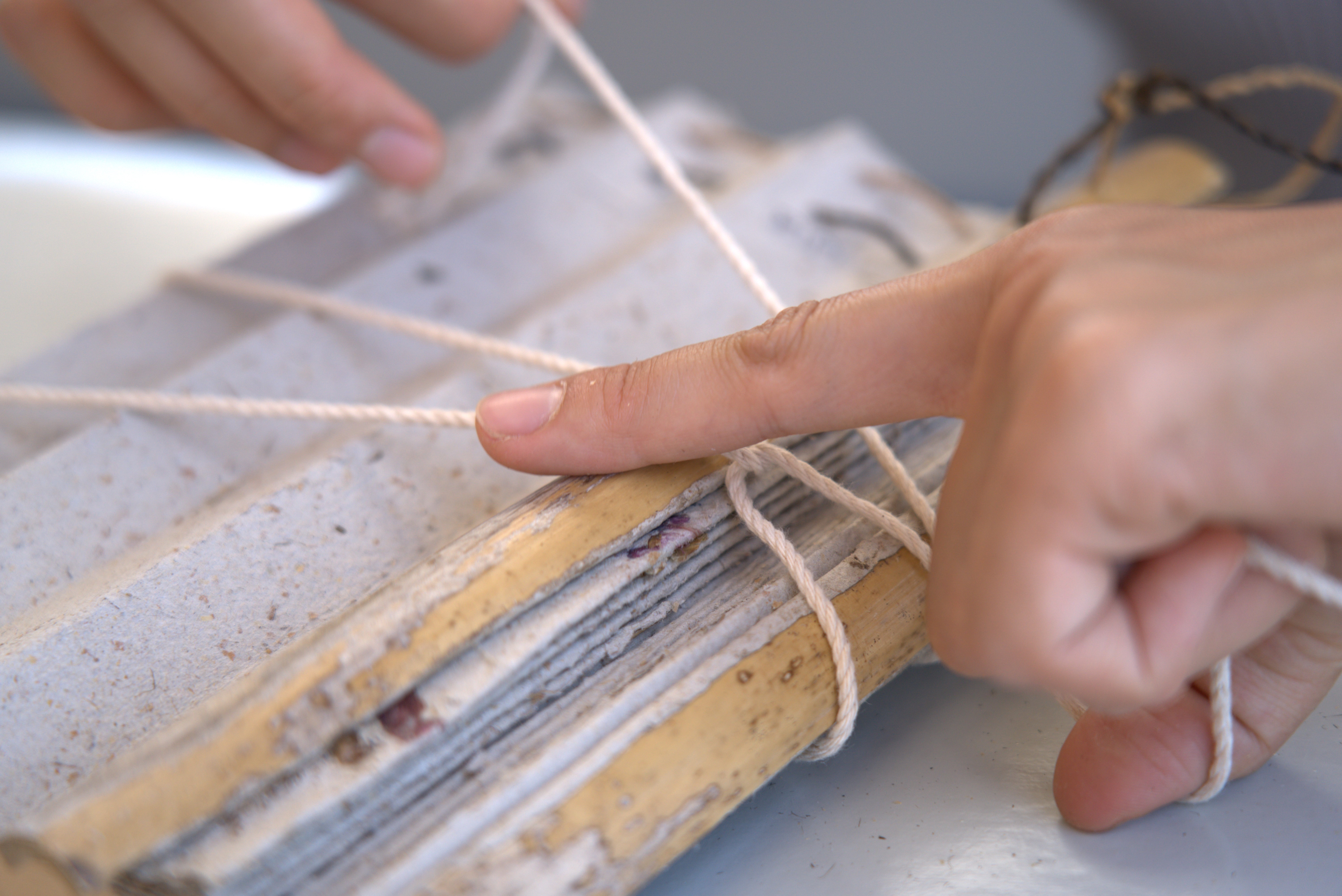 final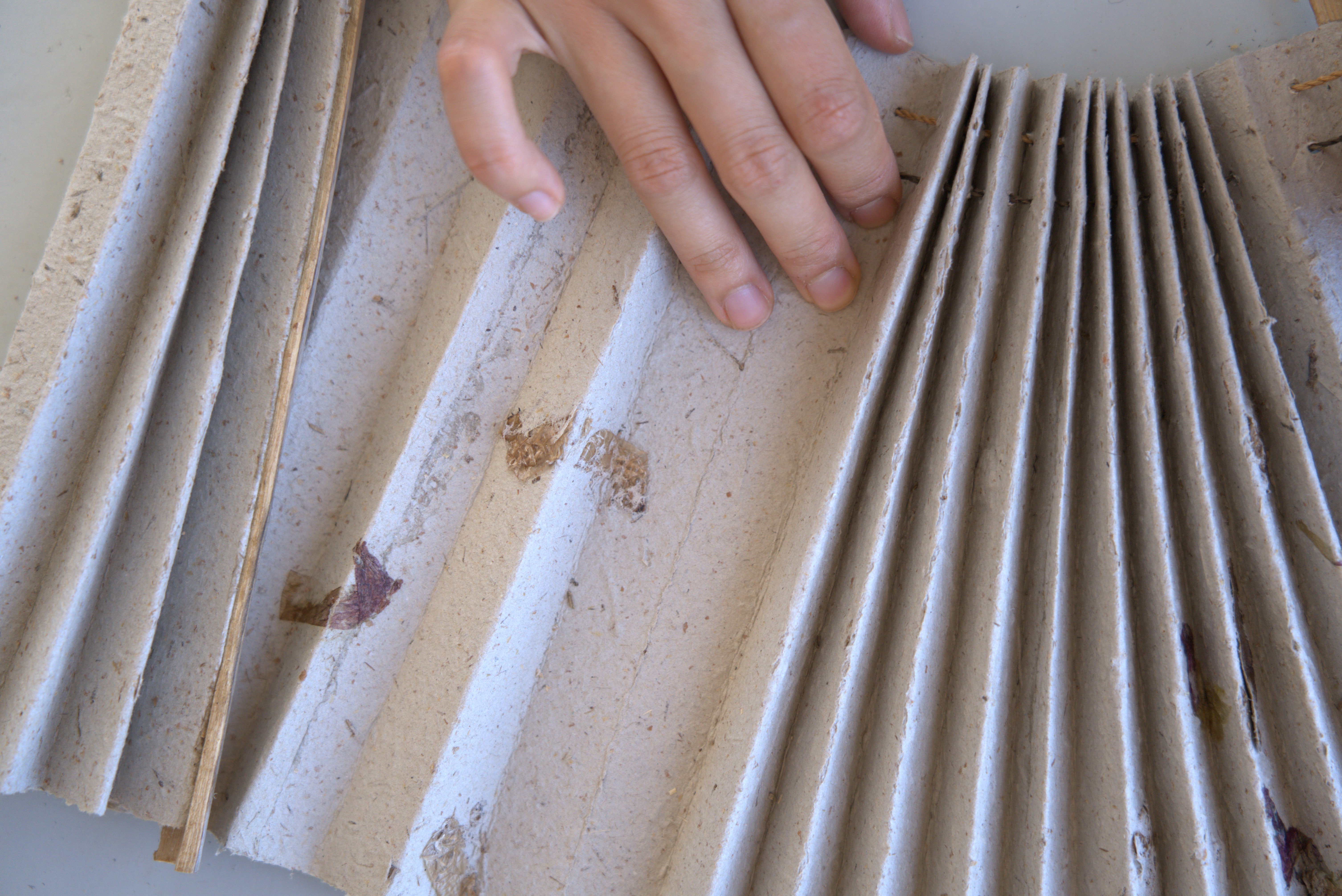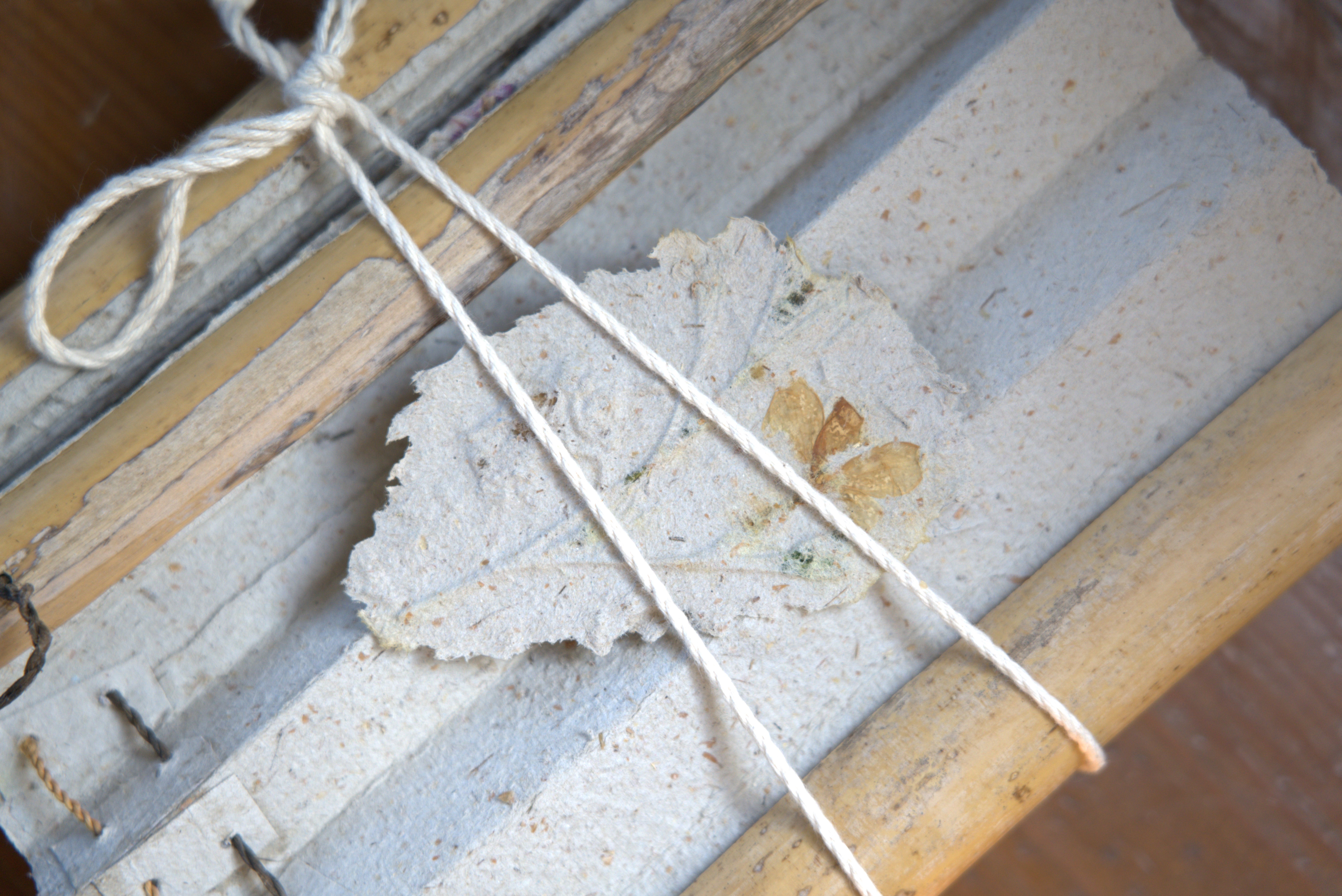 look